FAQ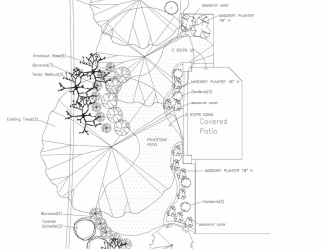 Q: What is the design fee for a residential project?
A: Our standard design fee for a project of average size and complexity is $500.00.


Q: What do I get for my $500?
A: Pretty Good Gardens will visit your home or property and conduct a site inventory and analysis. This means we will inventory all the buildings, gardens, trees, walkways and any other elements. We will talk about any issues or problems such as privacy, drainage, overgrown shrubs, or outdated materials. It is important to us to gain a thorough understanding of your preferences, likes and concerns. This is also the time to discuss a general budget. Having some guidelines gives the designer an idea of scope and scale for your project. The designer will take a lot of measurements and a lot of photos!

Next, we will work up a draft design. This generally takes about a week, depending on the time of year. Often the designer will want to visit the property more than once during the design process to get a second look at some aspect of the site. Once we have a basic design idea, we will show you some design suggestions and options for plants and other materials. The design will be finalized after your comments and any further input.

The completed design will include a planting plan as well as plans for any hardscape such as paths, ornamental structures or patios. There will be several concept images created in SketchUp or other CAD software. We are also happy to assist you with any HOA architectural committee forms that may be necessary.


Q: Do I get a refund on the design fee if I have you install the landscaping?
A: No, the design process and fee is separate from the installation. You have purchased and own the design. Once you have the completed design, you are free to hire your own installation crew or we can install the landscaping for you. If you want to install your landscaping in phases, we are happy to work with you on planning for that.


Q: Can you recommend any landscaping crews?
A: Yes. We work regularly with several crews. We do not use casual labor.
---